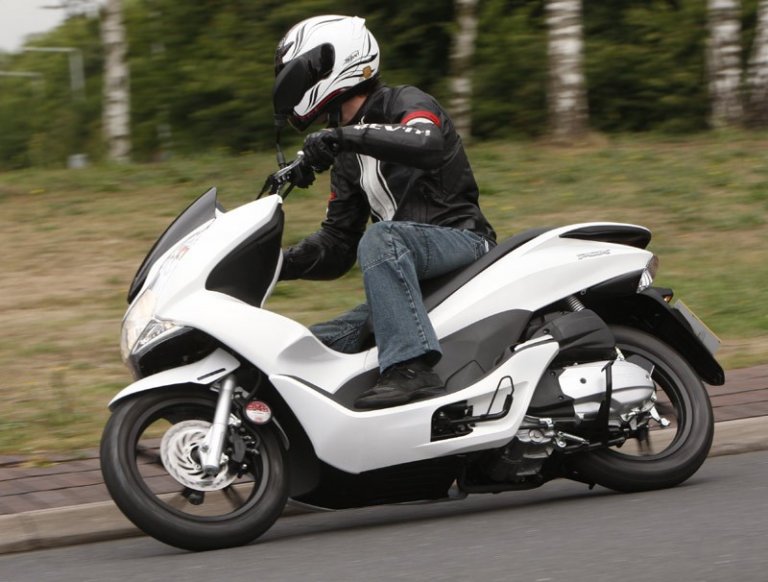 Are you looking for Honda PCX finance? Read on to see our review of this motorbike.
Are you looking for Honda PCX finance? Read on to see our review of this motorbike.
The Honda PCX 125 is a less explored mode of transport – the power scooter. Although it's not as popular as regular scooters or motorbikes, it's still booming in the transportation industry. It is powered by a liquid-cooled, 124.9 cc engine that produces 11.17 bhp at 8000 rpm; and 11.56 Nm torque at 6000 rpm. It has a maximum speed of 96 kmph and is known as the most advanced scooter in the power scooter department. You can choose from four different shades - white, black, silver, and red. All of which look great on a power scooter.
The Honda PCX 125 has a single-cylinder engine and automatic gears for the best rider experience. It has a liquid cooling system that has proven to be more efficient than air cooling.
Here are a few key features of the Honda PCX 125:
Alloy rimmed wheels
124 kg in weight
A comfortable seat height of 761 mm
4-stroke, 2-valve engine
Approximate fuel consumption of 91 mpg
Runs on petrol
Twin suspension aluminium swingarm rear suspension
Tubeless tyres
Fuel tank capacity of 6.2 litres
It also has an electric start, a pass light, a pillion footrest, and a split seat/ step-up seat for the riders convenience and comfort. It even has a theft-proof system! This is the ideal scooter for beginners and experienced riders alike. Not only is it efficient and affordable, but it is also stylish and is guaranteed to score you multiple compliments from passersby. For guaranteed comfort, the body proportions of this scooter are pretty big compared to other regular scooters.
Verdict
Honda has never disappointed its customers before when it comes to quality scooters. And they're not about to start now. The Honda PCX 125 is a much-awaited power scooter, perfect for getting from place to place without being stuck in traffic. It is also ideal for giving you that much sought after rush that can only be achieved with speed.