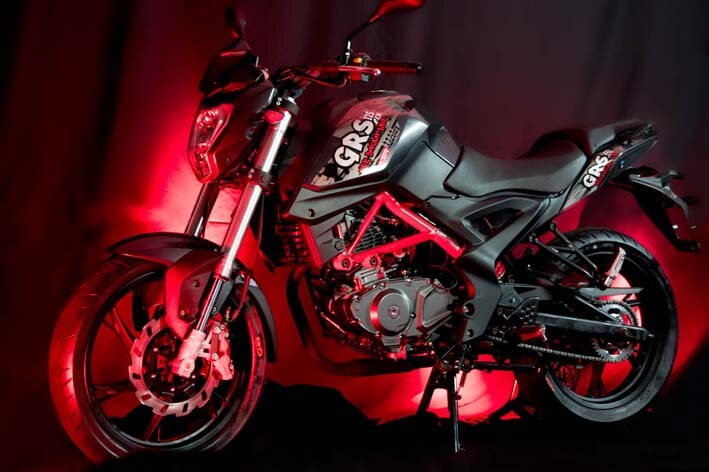 Looking for KSR GRS 125i finance? Read on to see our review of this motorbike.
Looking for KSR GRS 125i finance? Read on to see our review of this motorbike.
Sports bike fans are in awe by the new kid on the block - the all-new KSR GRS 125i. Right from the get-go, everybody will recognise this as a sports bike that comes out of the box with a lot of graphic stickers. It is competitively priced at £2, 250 which includes road tax and DVLA (Driver and Vehicle Licensing Agency) registration fees.
Consistent with KSR moto, this beast is primarily designed and targeted for the youth market. It offers everything that today's youth look for in a sports bike, such as a dashing red frame which is guaranteed to be the cynosure of everyone on the roads, a futuristic speedometer, a robust wave disc engine and an adroit upside-down fork (USD fork). All of these optimisations make it hands down, the best sports bike choice for the youth market.
The lowdown on the engine
The KSR GSR 125i is an Austrian designed 125 cc motorbike of the highest quality. It uses an air-cooled four-stroke engine that is made by Suzuki, which offers a potent combination of dependability and frugal fuel economy. In terms of power, the engine comfortably dishes out 8 kW of raw power at 9,000 rpm (Revolutions per minute), and in terms of torque, it dishes out 9 Newton Meters at 7,000 rpm. The maximum amount of fuel that this motorbike can take is capped at seventeen litres. The transmission features five gears.

Get more value for your money

The offerings of the KSR GRS 125i do not stop just with a great engine. It also features customisable levers for the brakes and clutch, aesthetically designed halogen headlamps, LED indicators at the rear, an elliptic zone swing arm, bulky ergonomic handlebars, and a futuristic azure blue LCD display that keeps you up to date on the gear position. To top it all, it even comes with a warranty of two years.