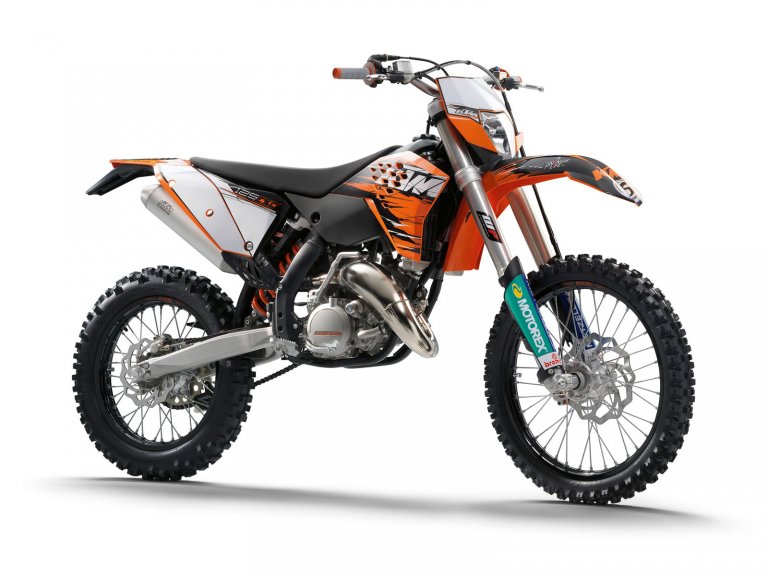 Are you looking for KTM EXC 125 finance? Read on to see our review of this motorbike.
Are you looking for KTM EXC 125 finance? Read on to see our review of this motorbike.
The KTM 125 EXC is qualified in every way to be classified as one of the best off-roaders on the market today. It boasts a consolidated range of avant-garde technologies and offers exceptional ride quality and handling experience on all kinds of roads. KTM models have always prided themselves on using high-quality frames - they are light and yet pretty sturdy. The frame design is not just about the looks, but also significantly improves the ride quality with the help of the rear damping system.
The 125 EXC is the perfect motorbike for the youth, who desire bikes that offer enhanced agility, are light in weight, and are also affordable. The 125 EXC is a two-stroke wonder in the E1 class of motorbikes praised for its remarkable performance.
Delving into the engine
Coming to power, the 125 EXC comes with a 125 cc, single-cylinder two-stroke engine cooled by water; and features a reed intake along with a controllable exhaust. The engine's raw power is delivered to the wheels using the six-speed transmission, and is aided by a wet multi-disc clutch.

Looks and such

The 125 EXC sports the classic look of a conventional motorsport bike. The bike's body is slender and designed to give ergonomics the most importance. While on the road, the design is in perfect sync with the rider right down to the very end. Another noteworthy feature of the 125 EXC is the robust, receding Neken handlebar manufactured from high-grade aluminium. In terms of brakes, it features disc brakes both at the front and at the rear. The WP (White Power) suspension comes as expected to take care of all the suspension needs. The fuel tank has a maximum capacity of 9.5 litres.