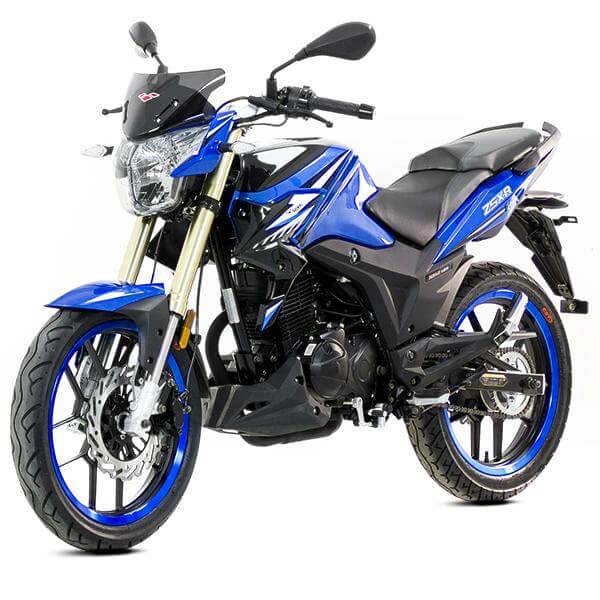 Are you looking for Lexmoto ZSX-R finance? Read on to see our review of this motorbike.
Are you looking for Lexmoto ZSX-R finance? Read on to check out our review.
The Lexmoto ZSX-R aims to take on the successful Honda CBF and beat it in its own game by offering great value for money in the 125 cc category. The Chinese manufacturer's motorbike, Lexmoto ZSX-R, gets its life from the new 4-stroke, single-cylinder, air-cooled ZY125BB engine. The new engine is great as it produces 10 hp of power at 8,500 rpm. Thanks to fine-tuning by Lexmoto, its performance is reliable and smooth. The motorbike is great for daily commutes through the city, with its outstanding fuel economy and 18-litre capacity of the tank.
As the engine is tremendously efficient, you will save significant sums of money in the long run. The motorbike also has a manual five-speed gearbox that provides enough power to reach 55 mph.
Lexmoto changed the front suspension on the ZSX-R to upside down forks and the rear to a single shock absorber. You won't mind taking the motorbike through roads in bad condition, as the suspension makes the ride comfortable and manageable. Due to the motorbike's weight of 138 kg, it is nimble and graceful around corners. Both the front and rear brakes are hydraulic discs, giving the motorbike incredible stopping power in a short span of time. Thanks to the Lexmoto's tuning on the ZSX-R, you will find the control and handling of the motorbike to be much better than the previous model. The exhaust of the ZSX-R won't undergo corrosion due to the 409-grade stainless steel.
The motorbike also has a screen in the front to improve its aesthetics. And on top of that, the graphics have been updated to give the motorbike a new style. The Lexmoto ZSX-R offers the best of both worlds as it is a high-quality bike, and the price tag is within the affordable range. Go for the Lexmoto ZSX-R if you are looking for a reliable and efficient motorbike!