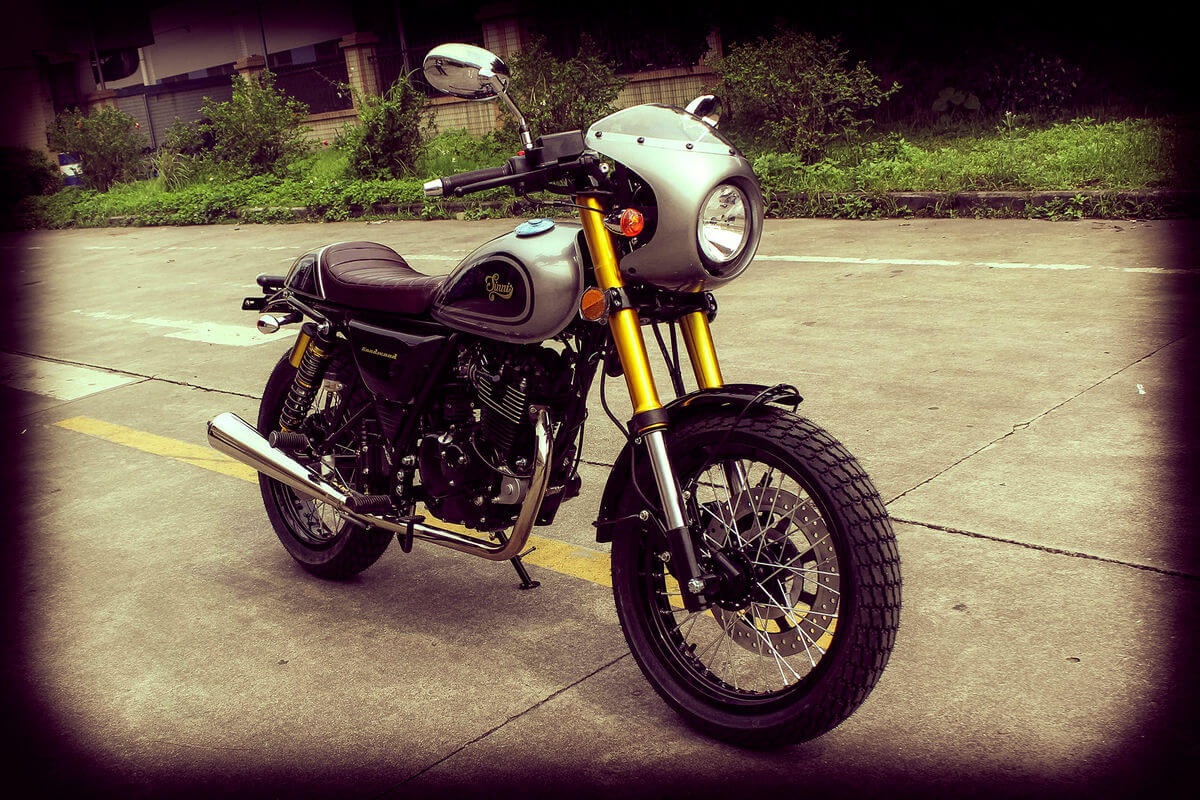 Are you looking for Sinnis Bomber finance? Read on for our review of this motorbike.
Sinnis has a history of setting benchmarks in the motorbikes industry, especially in the 125 cc segment. The popularity of the Sinnis Cafe and the Sinnis Retrostar bear witness to this trend of setting milestones.
The distinction which made these bikes so popular, is the simple fact that Sinnis offered contemporary bikes which paid homage to the motorbikes of yesteryears - reinforcing the saying that "Old is Gold". Along with the surprising fact that Sinnis managed to pull this off at just the right price, which was affordable to everyone.
While other manufacturers toiled to follow suit by trying to introduce similar bikes to the market based on the successful models, Sinnis chose to revive this legendary model in 2017 again, and has been quietly preparing to do an encore.
Sinnis is so dedicated to this endeavour that they have been subjecting the prototype of the Bomber to repetitive tests in the past two years. The updated version of the Bomber, sports an amazing list of features such as enhanced rubber, a detachable headlamp cover, the insanely popular upside down (USD) fork system, electronic fuel injection, dual shock suspension in the rear, ingeniously designed ergonomic seat and tail assembly and so many more. The revived bike features the promising Suzuki engine that is also used in the successful Sinnis Apache 125. Do you really need any more reasons to hit the road with this bike?
Peeking into the engine and more
This revival utilises an engine that has stood the test of time. It is a 125 cc single-cylinder engine which is air-cooled, and features electronic fuel injection. It delivers a massive power of 11.5 horsepower, and this power finds its way to the wheels through the reliable five-speed manual transmission. The maximum intake of the fuel tank is about 10 litres. It features a semi digital console for dispensing information regarding the bike parameters.