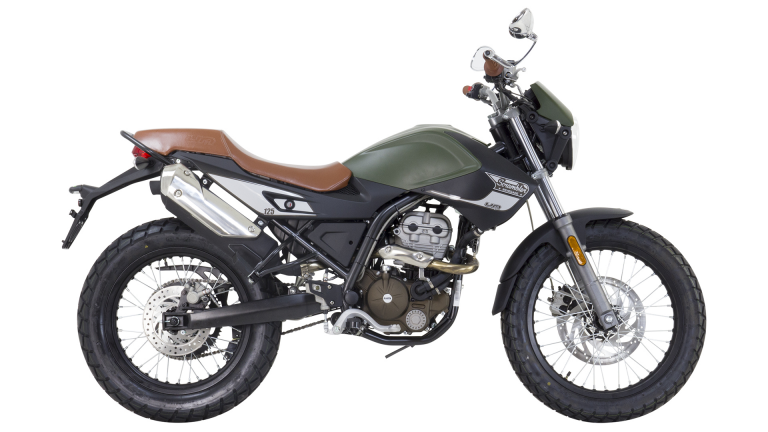 UM RENEGADE SCRAMBLER CLASSIC REVIEW
Are you looking for a UM Renegade Scrambler Classic on finance? Check out our review below.
The UM Renegade Scrambler Classic is the paragon of balance between style and stability. The classic renegade offers you the freedom to ride on the open road with complete confidence. This bike is one that you can trust. The class that the make of this bike exudes is simply unbelievable. With just a single ride, the UM Renegade Scrambler Classic solves all your problems regarding lack of excitement and adventure. It's cheaper than most bikes of the same make and really cost-effective when all things are considered.
To complete its majestic appearance - it has a wheel size of 16 inches! What better feeling than hearing the crunching sounds of the gravel beneath your tyres as you ride through the open road? The mood that the UM Renegade Scrambler Classic sets is incomparable to other competitor bikes. Its fuel tank can hold up to 13 litres at a time - so you can ride in peace and not have to worry about being stranded due to lack of fuel. This bike is also one of the most comfortable bikes to ride out there. It has a modern, attractive, strong design that is ideal for city use. Riding this bad boy, you will most definitely receive a few compliments.
Here are some of the UM Renegade Scrambler Classics's key features:
Max KMH of 99kph
Max torque of 10.9nm at 8250 rpm
Max power of 11kW at 10500 rpm
Single cylinder engine
4 Stroke engine stroke
Water cooled engine cooling system
Electric start-up
Hydraulic discs for front and rear brakes
Telescopic forks for front suspension
Single shock absorber for rear suspension
Comfortable seat height of 790mm
Approximate weight of 120 kg
The UM Renegade Scrambler Classic has a Marelli EFI system which makes it one of the most economical bikes available in the motorcycle industry at the moment. The style and class of this bike itself are more than enough to attract customers from far.