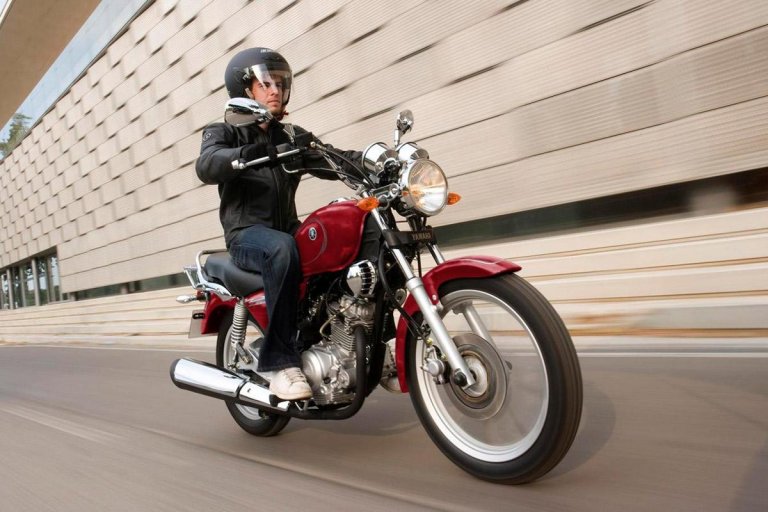 Are you looking for Yamaha YBR 125 finance? Read on to see our review of this motorbike.
Are you looking for Yamaha YBR 125 finance? Read on to see our review of this motorbike.
The Yamaha YBR 125 is one of the most popular versions of the Japanese manufacturer in the UK as the motorbike is reliable and practical.
In the Yamaha YBR 125, you get a single cylinder air-cooled engine that can produce 10 hp of power and torque of 7.1 lb-ft. The engine might be old school, but thanks to Yamaha - the motorbike can reach a top speed of 70 mph. Coupled with a five-speed gearbox, you will find that the power delivery is consistent and smooth at all speeds.
The Yamaha YBR 125 comes to life when you look at its fuel efficiency. With a 12-litre tank, this motorbike has an average fuel consumption of 75 mpg. Whether you ride the bike at regular rpm, or hit the red line before changing every gear, the motorbikes fuel efficiency won't drop below 72 mpg.
Riding the Yamaha YBR 125 in and around the city is an absolute joy, thanks to its telescopic fork suspension in the front and twin shocks at the rear. Even though you can't change the factory settings of the suspension, you won't face any problems if you power through bumpy roads. As the motorbike weighs 125 kg, it is agile and quick around the corners.
The Yamaha YBR 125 is the perfect motorbike for those who want to learn how to ride, as it is easy to handle. With a seat height of 780 mm, the riding position on the motorbike is comfortable.
The front brakes are twin-piston disc - while the ones on the rear are drum, giving you optimal stopping power in the city. The best part of the Yamaha YBR 125 is its practicality, as there is space to fit luggage in the rear.
If you want a motorbike that can fit any budget without compromising between reliability and practicality, go for the Yamaha YBR 125!